Live to Love is eradicating curable blindness in Ladakh in the Indian Himalayas.
Our team will host an Eye Camp in Zanskar, Ladakh, this September, and provide best-in-class eye surgery to patients without access to ocular health services. We also house their family members during surgery and recovery.
High-altitude regions like Ladakh suffer from high rates of cataracts,
and rural regions lack medical services.
When Himalayans become blind, their life expectancy drops by 60%,
and many cannot navigate rugged terrain, work or live independently.
Live to Love International is organising
the 12th Eye Camp in Zanskar, India
in September this year.
We are seeking donations to sponsor the screenings,
surgeries and post-operative recovery.
Our goal is to raise GBP £82,250 to cover the cost of 350 screenings, surgeries, and post-operative recoveries at GBP £235 each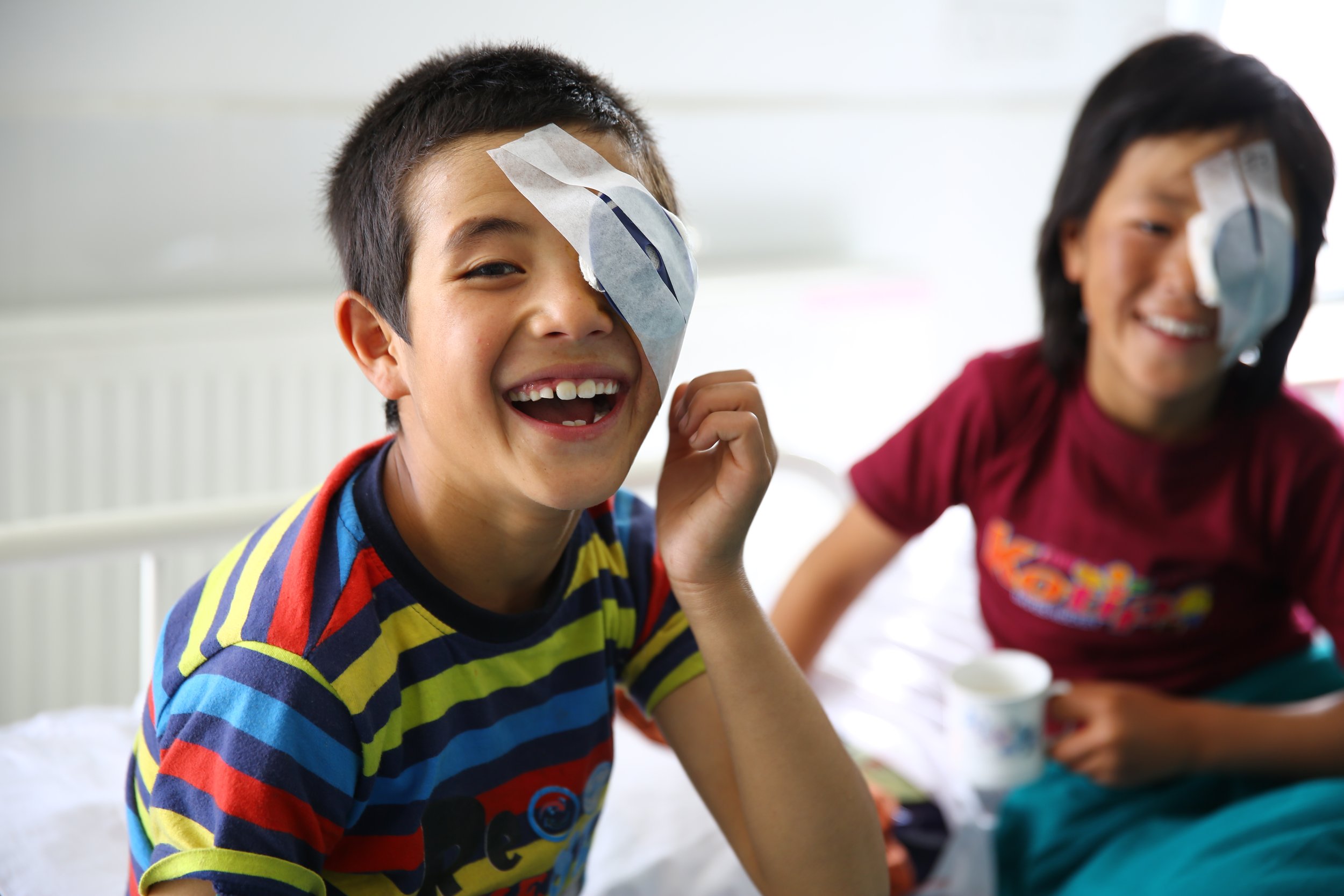 Facts about Ocular Health in India
In India, the ratio of an ophthalmologist to citizen is 1:90,000
25% of the world's blind population resides in India
Key reasons for high rates of cataracts in India include:

Higher exposure to UV rates
Lack of preventive care, education and treatment
The closest medical facility for Zanskaris are a 2-day drive, when the roads are open in late spring-early fall.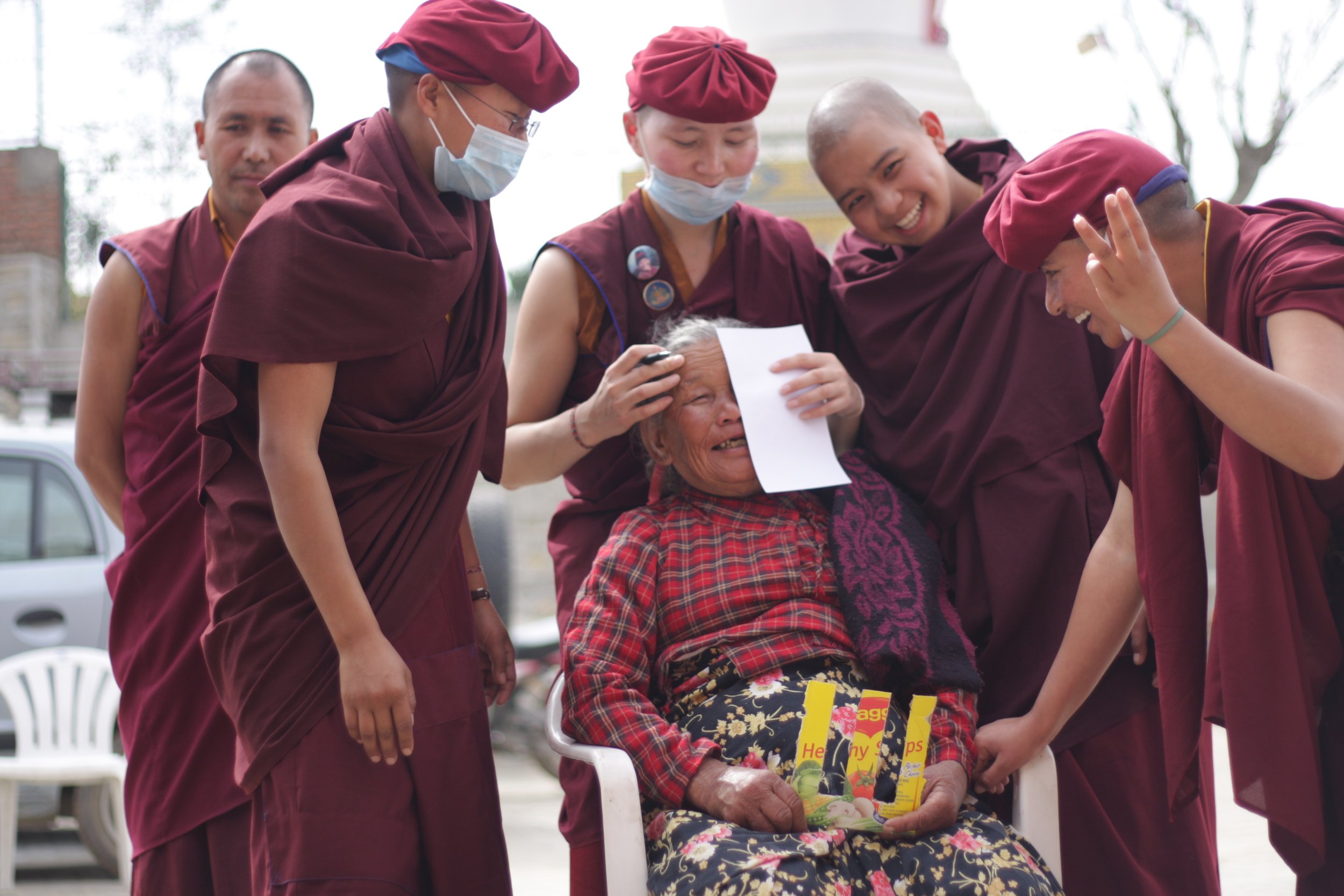 Live to Love has restored eyesight to 3,000 Himalayans
We have been providing free cataract surgery since 2009 in the following areas: Kathmandu, Nubra Valley, Changthang, Karu block, Nyoma block, Leh, Lama Yuru and Kargil
Live to Love has hosted 11 eye camps throughout the Himalayas
Live to Love has screened and educated over 15,000 potential patients for cataract eye surgery
Live to Love specializes in screening in remote areas
Our eye camp enjoys a 100% success rate with the establishment of the state-of-the-art manufacturing facility for intraocular lenses designed by the Fred Hollows Foundation.
Facts about Zanskar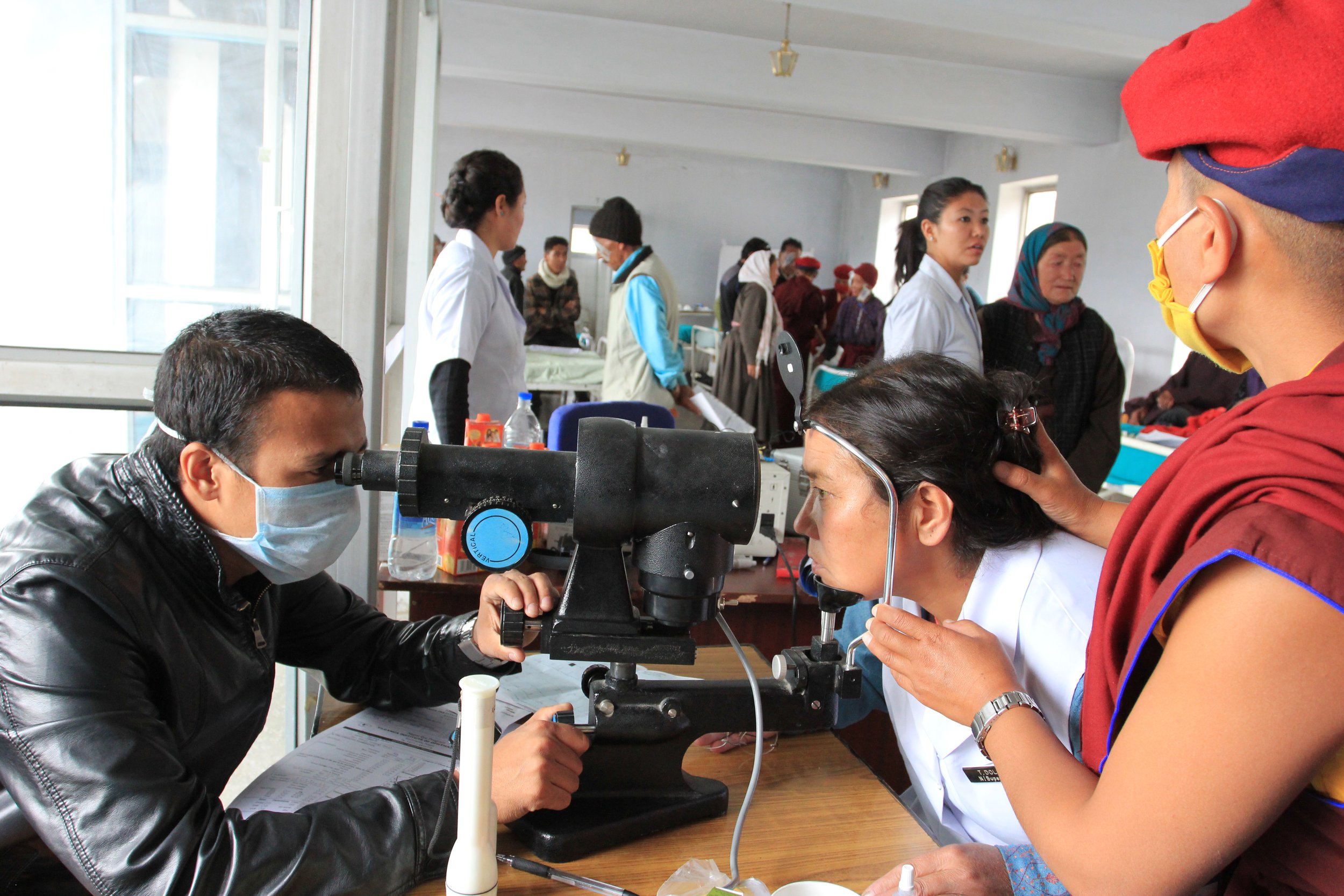 Zanskar is a high-altitude semi-desert lying on the northern flank of the Himalayan Range.
Zanskar's roads are only open seasonally and access can be cumbersome.
Earlier known as the "Secret Path to Kashmir", Zanskar served as a passageway between the West and the Tibetan plateau.
The great Indian-Scholar Saint was enlightened in Zanskar at Sani Gompa.
Zanskar is the home of sacred sites for many different religions and peoples.
Give the Gift of Sight
Live to Love, 12th Eye camp in Zanskar 2023 Appeal – Gift Aided
Live to Love, 12th Eye camp in Zanskar 2023 Appeal – Non Gift Aided